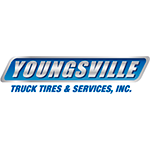 Wendy Jones, Owner
Premier Web Design Solutions was referred to me by a trustworthy friend.  After reviewing his website, I decided to give Premier Web Design Solutions a try.  I am happy to say I was not disappointed! From the onset, I knew PWDS was a team I could work with.  I worked with Toinette, who listened to my desires and offered professional advice and expertise.  Re-building our website came with challenges that Toinette did not back down from.  She kept me informed every step of the way and met every deadline.  In the end, I was thoroughly pleased with the final project.  I have not hesitated to recommend Premier Web Design Solutions to my friends and business associates.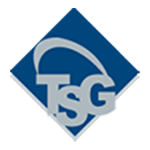 Amit Sinha, Director of IT
Telecommunication Solutions Group, Inc. (TSG) has been in business for seventeen years.  I can say without hesitation that our current website that was designed and implemented by Premier Web Design Solutions is the finest we have had to date.  While the older websites served their purpose, they were static and very difficult to manage and maintain.  We had to depend on external experts for the simplest of changes.  Other than being expensive, it was also inconvenient.  That has all changed with the masterful job Premier Web Design Solutions has done with our current site.  Their 6-hour training session and the comprehensive manual they developed for us allows us to now do all routine updates/maintenance in-house.  The sites modular design/architecture lends itself very well to future enhancements and upgrades without impacting the current functionality.  Premier Web Design Solution's follow-up on issues related to the site is exceptional.  Given all that, TSG wholeheartedly recommends this company to all its partners and friends.
Tamla Boone
This year, I decided i wanted to start a small business. Yeah-pretty scary enough, but I had no idea where to start. Upon much thought and consideration of our current technology, I decided to start with a website. I have created and made many websites on my own, this time I decided I wanted to invest in a professional service. I scanned the web, researched sites and came upon a pretty impressive site, that moved me, as I scrolled through the pages. I contacted the creator, who immediately offered excellent customer service. To me, creating and building a website can be so stressful, but with Premier Web Design Solutions, it never was. It was fun, and exciting. Even though I actually never had to learn computer language-I had so much valuable input. Toinette was so patient and kind. We went over the design on the phone and she would send immediate updates. My website turned out, just as I dreamed. Its awesome, beautiful and smart.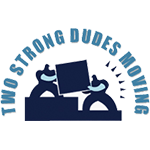 Davy Riddle
Having my website created by Premier Web Design Solutions, I was able to increase my consumer base by 60 percent! The professionalism and individualism of the customer service I received from Premier Web Design Solutions is unparalleled. To see that this web design company was able to create my vision on the web was incredible as they did not leave out any details and collaborated with me through the process to assure that I was completely satisfied. I highly recommend Premier Web Design Solutions to everyone!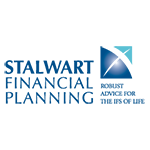 Isaac Allen
I just wanted to thank you for the excellent job you have done on our website. I am very pleased with the final product. I had the opportunity to work with a large national website design company, but I'm so glad I selected Premier Web Design Solutions instead. You made it a pleasure to work with you from the initial conversation of the concept of my website, through content development and page layout to the final roll out of the site. The part I enjoyed best was your professionalism and your ability to get things turned around in a timely fashion. I have been pleased to continue to use your services to monitor and tweak my website to make it indeed a valuable asset for my business.
Dr. William Depaula
In an effort to maintain and to save the format of my previous website, Premier Web Design Solutions impressed me with their professionalism and efficiency. They quickly restored the format but added innovations that were more practical and functional. Back in May of 2010, I was horrified at the poor quality and lack of support from my previous web designer, which resulting in my website not being available or accessible online. As a result, my customers and prospective clients were seeking help from my competitors. Then I was referred to Premier Web Design Solutions, through a friend who knew that this company could quickly redesign and restore my web presence. And they surely did!
Tim Hoggard
I would like to take a moment to say how pleased I am with your services and everything that you have done for the online presence of Hoggard Electric. After our initial conversation about the value your company could bring to Hoggard Electric, along with all the accolades that I had received about your company's services, I was anxiously optimistic to get started with a web design solution for Hoggard Electric. After starting the design process, it did not take long for me to see the passion and knowledge you had about taking Hoggard Electric to the next level on the web. Once our website was up and running, we had countless clients inquiring about who designed our site, and a large portion just committing on how clean, precise and original it was. We have continued to get numerous compliments on your work.

Gretal Leibnitz, Ph.D.
We contacted Premier Web Design Solutions based on strong recommendations from colleagues. We needed help to design and develop an interactive website as part of our National Science Foundation funded project. From start to finish, our experience with Premier Web Designs was nothing short of fabulous. Ms. Rorie, Premier Web Design Solutions owner, actively engaged us in developing a state-of-the-art vision for our website and brought our vision to fruition in a timely manner. Further, her continued customer-support in service of the website is exceptional. We highly recommend Premier Web Design Solutions to anyone seeking development of a professional, unique, and visually appealing website.
Gertrude Fraser, Ph.D.
I was a novice to the whole area of website development. Toinette is a consummate professional, she worked with me to develop a website for a women's network. She was very patient as I had to contact all the members to generate and approve content. Toinette helped me to keep to a project timeline, but never rushed and went above and beyond the terms of our agreement to ensure that every detail was attended to and that the look and feel of the website reflected or philosophy and mission. Thank you Toinette for a beautiful, functional website and for all that I learned during the process.

Shelton Russel
Premier Web Design Solutions, LLC has been a valuable web development asset to the NCDOT-BOWD. They are extremely professional to work with, and their work displays their creative abilities and great attention to detail. They have exceeded my expectations when comes to their timely completion and delivery of web projects. I highly recommend Premier Web Design Solutions as a company for your web solutions and would be happy to work with them on future web project needs.
Spring Atwater
I am very pleased with the re-design of my website by Premier Web Design Solutions. It has been several years now that I did not feel connected with my previous website - it was cold and looked typical of other realty companies which is what you get when you use a template-type website design. However, Premier Web Design Solutions consulted with me and helped me identify a design that is personalized, warm and easy to browse. Thus far, my past clients who have visited the website like the look & feel of it, and so do I. I would highly recommend Premier Web Design Solutions to any business/individual for their Internet marketing needs.