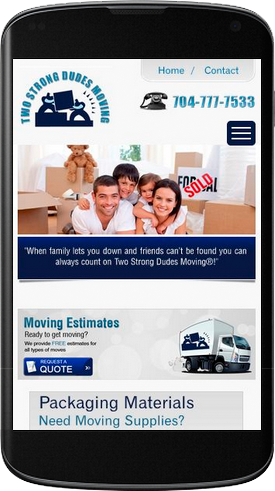 Investing in a professionally designed website with quality content and a clear presentation is a wise decision in any marketing plan as your online presence sets the stage for what opinion visitors will form of your company. We understand the importance of this and work with each company one-on-one to design and implement the right online solution.
Our web solutions are built to be customizable and scalable to accommodate business growth and expansion.  You can leverage Premier's web knowledge, expertise, and creativity across various web services including:
WEBSITE DESIGN
You have about 5 to 15 seconds to convince your visitor to stay on your website. Use our custom website designs to give your business website a professional look and feel that hooks your visitor. We ensure that your website design is appropriately impressive, contributing very positively to your conversion rates.
OUR WEBSITE DESIGN SERVICES INCLUDE:
Responsive website designs – Adapt to today's phone and tablet devices, providing your audience with a mobile-friendly experience.
Content management System – Manage updating and editing content for your website. Create multiple users to manage specific areas of content.
E-commerce Website Designs – Setup and or integration of 3rd-party e-commerce solutions.
Social Media Designs – Brand, market and connect with your clients on social media.
Password-protected sections – Serve a variety of your audiences by having password protected or private restricted areas of your website.
Sign-up newsletters – Build email contact list, and keep them informed about new products and services, or campaigns.
Database-driven web solutions – Backend web solutions created to store and serve your clients with information.
WEB DEVELOPMENT
Our web developers combine clean coding with creativity to achieve diverse web functionalities. You can improve your online business efficiency by using our web development for web-based CMS, CRM and of course, creating websites.