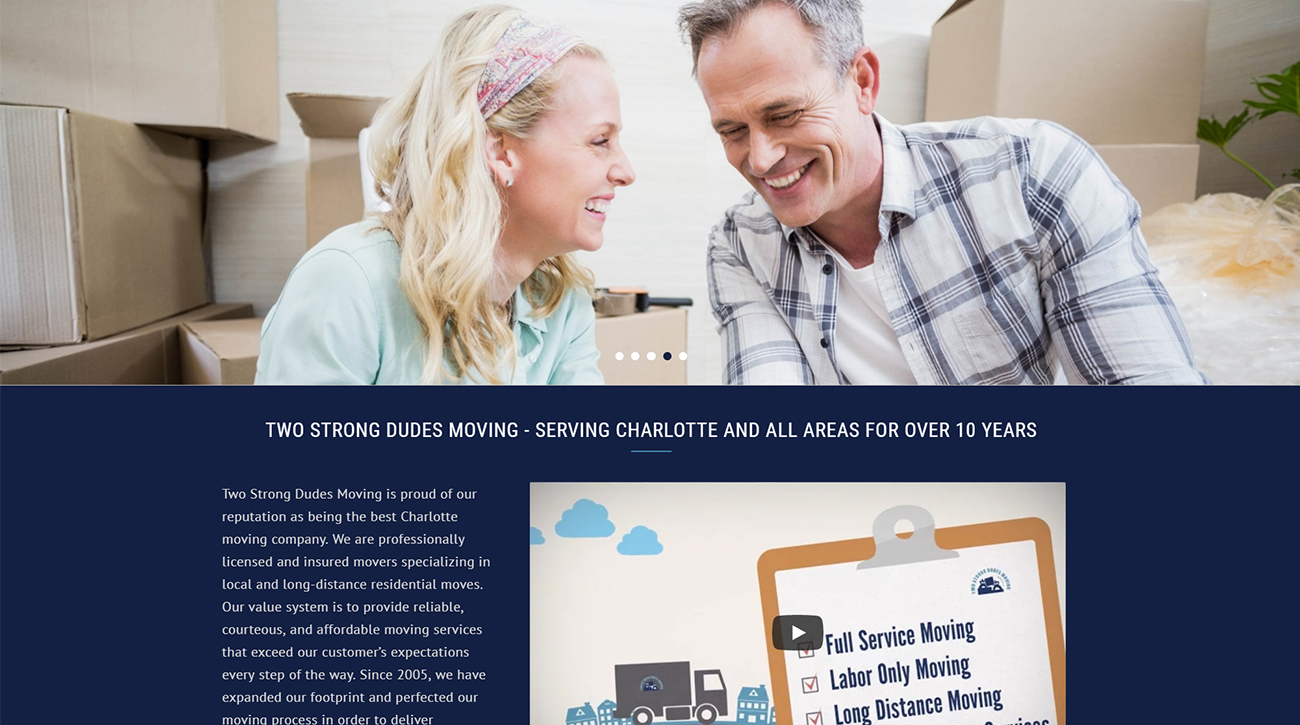 Two Strong Dudes Moving is a full service moving company that specializes in local and long-distance moves.  Based out of Charlotte, NC, Two Strong Dudes Moving has served Charlotte and all areas for over 10 years.
Their new website includes moving tools and resources designed to help you plan, prepare and relocate easier. One major feature that we've added is a destination search tool, designed to make your move easier by assisting you in exploring and finding those popular points of interest near your new community, such as restaurants, grocery stores, shopping centers, and schools. The new website also includes a company blog that will be used to share company news, highlights, and moving and packing tips.
Visit Two Strong Dudes Moving at http://twostrongdudesmoving.com/.